Combining talents for delectable outcomes
Last summer, the Méli Mélo Charcuterie Boards — a lively collaboration with 600 Grit fine wood design — debuted in the art festival world. Maria Garcia, my former tennis partner and expert woodworker, had applied as an emerging artist to two of the nation's most prestigious fairs — the Fort Worth Main Street Arts Festival and Denver's Cherry Creek Arts Festival. A Colorado native now at home in Texas, Maria clearly had soaked in some of the "go big or go home" Lone Star attitude in targeting these events, but even she was slightly overwhelmed to be accepted by both. 
Our 600 Grit/EnZed collaboration began with volleying ideas on the tennis court. It went something like "wouldn't it be fun to take some of your wrapping paper motifs and translate them to wood?" After a few years of playing with the idea, mostly in our heads, we found ourselves mixing epoxy and pigments in her Dallas workshop. We experimented with maple and walnut hardwoods, metallic and solid pigments, and two designs. Maria prepped the boards for the CNC operator who used my vector artwork to rout the inlays. After several prototypes in which we adjusted motif sizes and color palettes, played with depth of routing and angled edges, we landed on the finished product and perfected the silky finish.
Méli Mélo translates to "an assortment," which captures the essence of charcuterie and the nature of our collaboration. Once the boards began selling, Maria envisioned expanding the concept to furniture. The board motifs enlarged beautifully onto coffee, cocktail and side tables, and she received a commission for wall art at this larger scale. Maria's furniture designs are inspired by the Arts & Crafts and Mid Century Modern movements, but the rich walnut hardwood and bright resin inlays transition across many interior styles.
What started as a friendship on the tennis court quickly became a delicious meeting of minds and materials. Talking with the art lovers venturing into our tent was energizing and Maria secured several furniture commissions in each city, a primary goal for showing at the festivals. (Prior to that, we had a brief foray into wholesale and set up shop on PaperieZ.com, selling directly to friends and others.) 
While I've enjoyed seeing my designs in three dimensions as Maria has added new, unique product offerings, the best part of this experience by far is the collaboration. Each bringing our best to the table (saw) inevitably yields tasty results.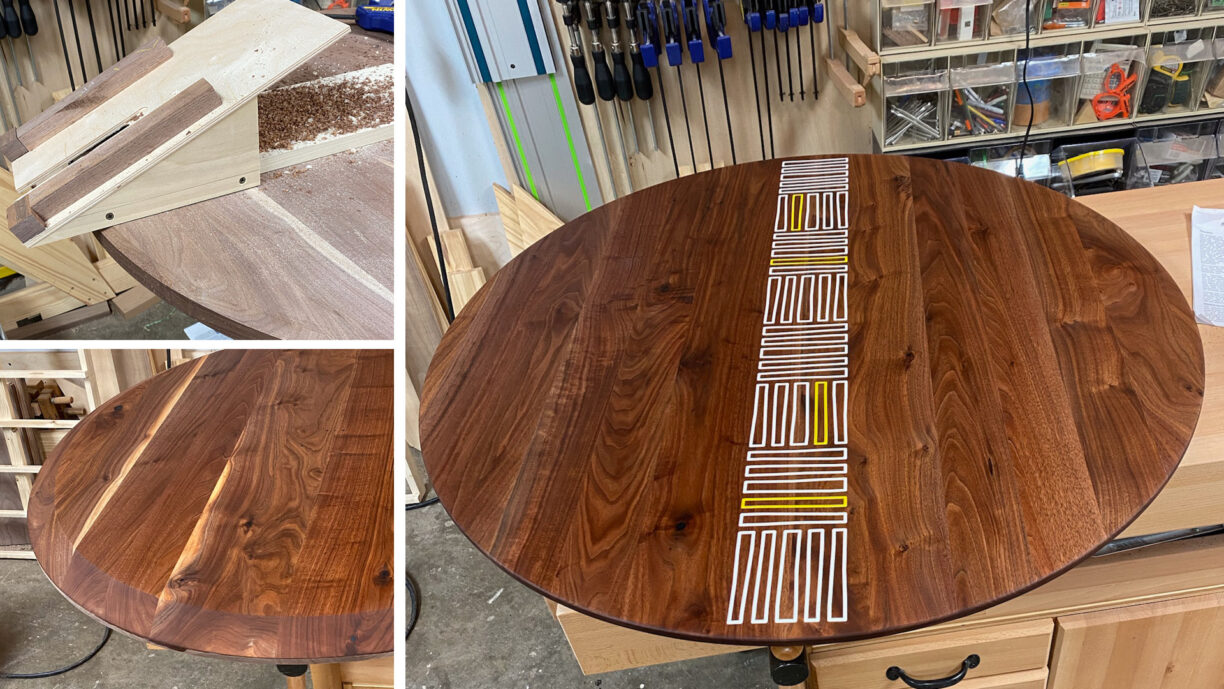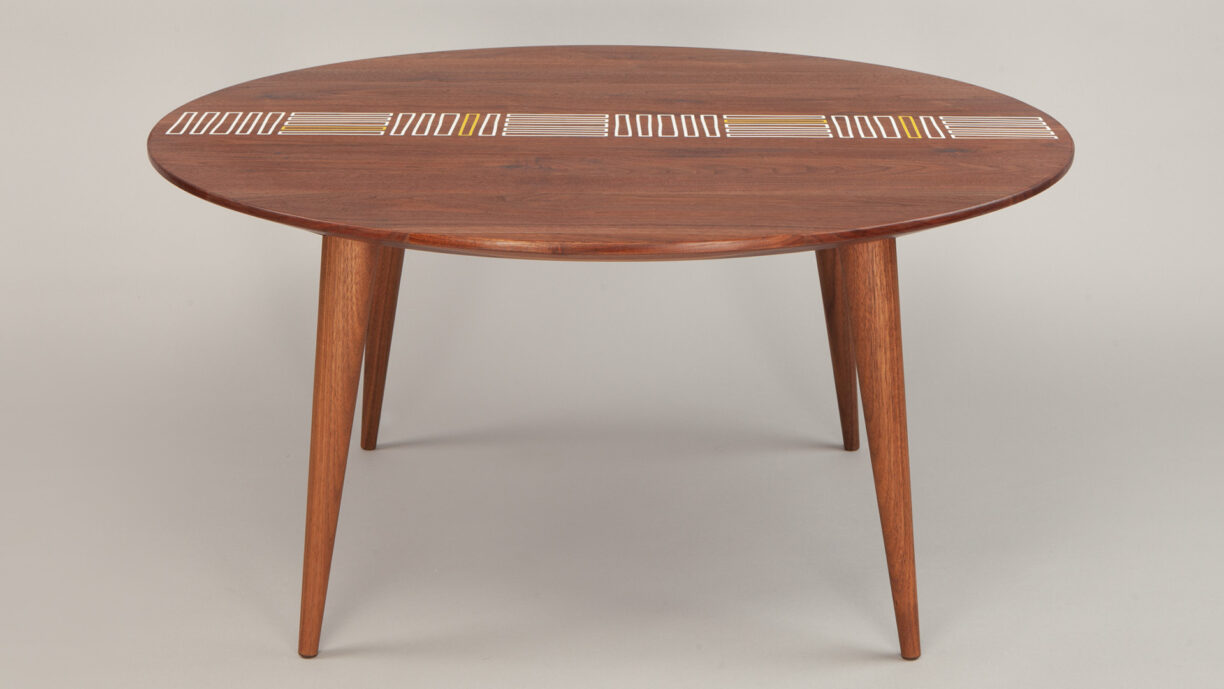 For more about Maria, follow her on Instagram @600grit and visit 600grit.com. She's available for custom charcuterie board and furniture commissions. Let us collaborate with you, too!
Join my mailing list to receive monthly reads about adventures, design, marketing, other creative musing, and how they all relate to and inform one another. Follow my antics on Instagram. — Helen