Welcome "your people" with an easier opt-in.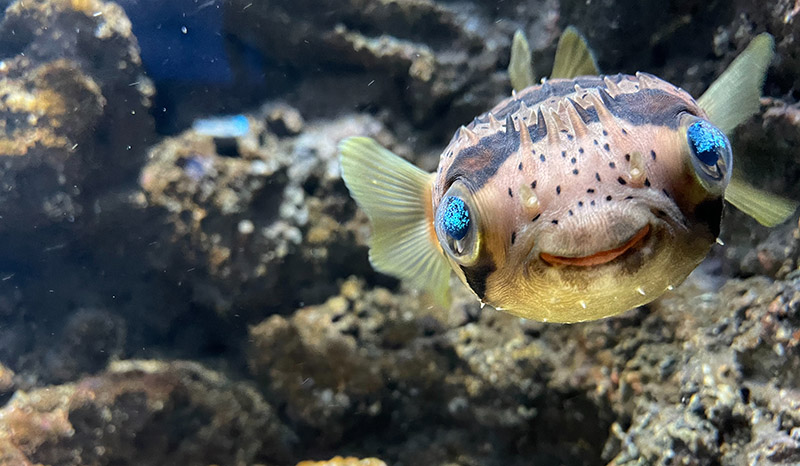 I'm a skipper now. I earned four American Sailing Association (ASA) certifications on my recent vacation floating on a 42-foot catamaran across the Sea of Cortez, puffer fish hovering in the shallows below. I learned the ropes (aka sheets), how to anchor, and rescue a human overboard, which was actually a personal flotation device that got a little rowdy.
I love learning new things. That's why I signed up for B-School, a program by Marie Forleo, to help me focus on the next chapter of my business. I took the six-week online course to gain clarity, purpose, and a plan. I ended up also gathering some very simple, implementable action items for myself and my clients. As a graphic designer who supports marketing directors and small business owners looking for branding, marketing strategy and content development, I expected to sharpen some skills, but the higher-value takeaways truly surprised me.
The first thing I will be doing— and recommending to all my clients — is to make a very small website change that will make a big difference. How big? 4400% big.
Make joining your mailing list easy and obvious
Apart from "Save X%" pop-ups on retail sites, most "join" calls-to-action are relegated to the footer and Contact Us page on a website. We use SEO to pull people to our site and then get all shy once they arrive! If we're intent on growing a mailing list of qualified prospective clients, aka "our people," ensuring visitors sign up is paramount. After all, they've navigated to your website because they want to hear what you have to say, right? (Call me Captain Obvious. I am ASA certified.)
Opt-in to owning it
When you think about opt-in or permission marketing, it's like owning vs renting. Owning your house pays you back over time, and you can paint the wall purple if you want. The same is true with marketing — you want to own your media and control your message and branding within its walls. "Capture" people who value and want to pay for what you offer. How? Just ask. That's it.
Well, sort of. Some may be thrilled to hear from you, but if your inbox is as full as mine, you need a really good reason to join another list. So, give it to them. Offer an exchange — something of value for their email — and be clear about how often they'll hear from you. This gives them a nibble of what you offer to experience it directly. Your opt-in offer can be a download, percentage off, free trial, sample, etc. Keep it simple and — most importantly — thank them when they join.
"We use SEO to pull people to our site and then get all shy once they arrive!"
On-the-fly fishing
SEO, press releases, advertising, affiliate links, and social media are the focus of many. But social media is passive marketing — people have to work to find you. Most small companies relying on social media for growth will be swimming with the puffer fish. Why? You don't own the medium. Meta owns many platforms, so they make the rules and change their algorithms often. This, and the growth of ads, make connecting with your followers ever tougher.
Coming aboard
According to B-School research, email marketing is the most qualified medium with the highest control and return. Email boasts a 4400% return on investment.1 A reader is 6x more likely to click through from an email to your content than from a tweet 2 and 5x more likely to read your email message than your post on Facebook.3 If you're selling a product, email has the highest conversion rate (66%), and people will place an order that's 3x larger in response to an offer on email vs social media.4
The Why is simple: They signed up to hear from you and you deliver. Consistent communication builds trust, relationships, and community. They get to know you. People do business with people. Make it easy for your people to be part of your circle.
"Email boasts a 4400% return on investment."
Taking the helm
During our Mexican sailing adventure, each student had their day as skipper. On Wednesday, I was in charge of plotting a course, choosing a heading, and instructing the crew on trimming the sails to capture the wind. The teaching captain was there to guide me. In that spirit, I'm captaining my own ship starting with these four action items I'll share with you:
Create an opt-in offer that rewards those who trust me with their email. 
Add an obvious "join" call-to-action on my website.
Set up a thank you message that delivers the offer.
Craft a 6-month plan to send out interesting content once per month. 
Yes, part of Step 4 is writing a blog about my sailing adventure. Join my email list and I'll let you know when it's ready. (See what I did there?) Jibe ho!
If you would like EnZed to craft a plan for optimizing your email list opt-in, contact Helen today.
References: 1. Data & Marketing Association 2. Campaign Monitor 3. Radicati 4. McKinsey