FCC Services Conferences and Governance Programs
For several years running, EnZed Design has created the identity and printed materials for FCC Services' yearly conference series. The company's 40th anniversary called for something special, so we designed a set of custom folders that were as beautiful as they were functional. Detailed patterns, created with tints of their signature gray plus and gloss and dull varnishes, added depth and texture to the layered pockets on the front of the file folders, elevating them from a simple tool to a long-lasting takeaway.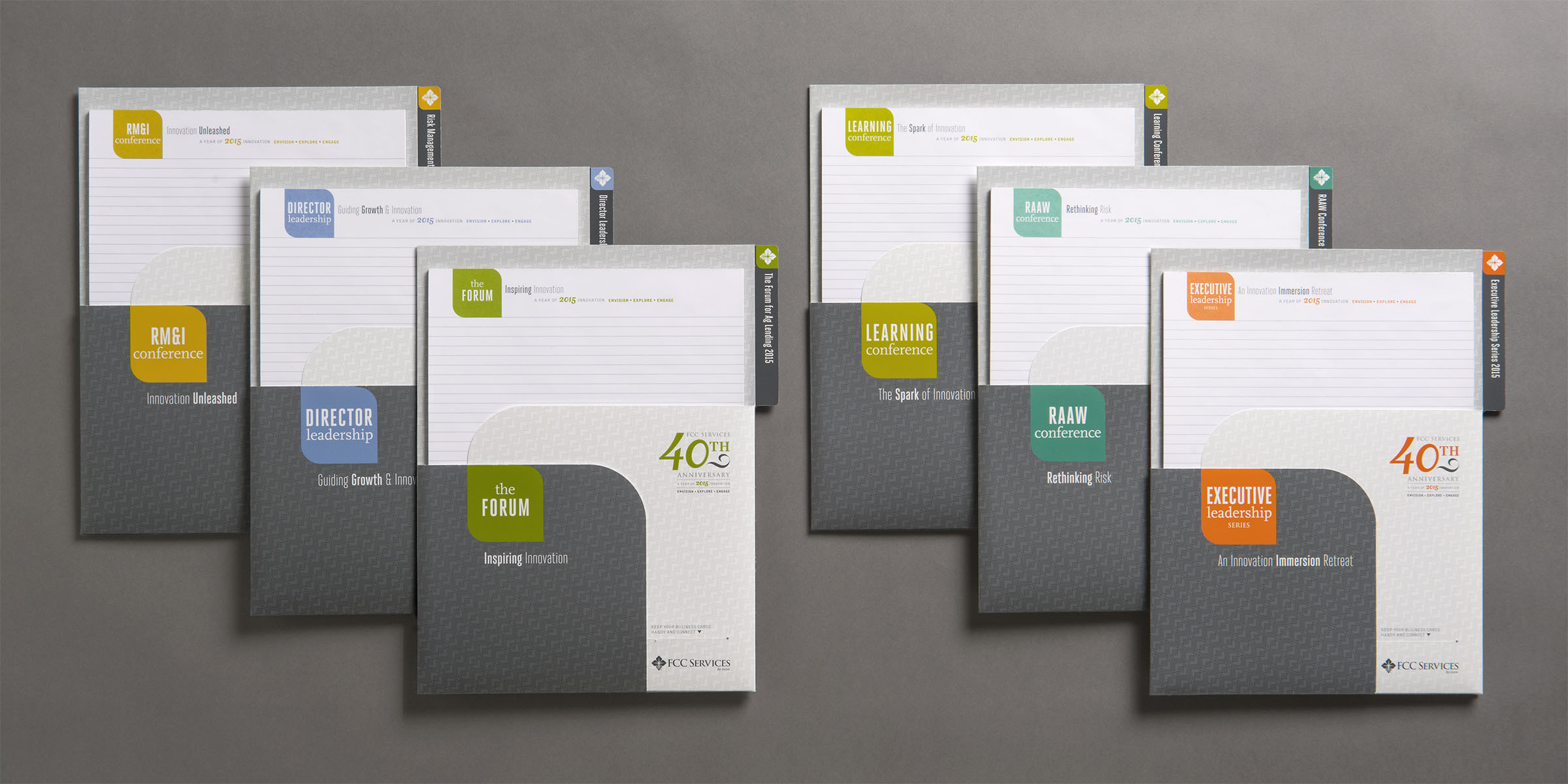 In addition to their conference series, FCC Services offers tailored Governance programs. We created a brochure featuring an eye-catching pattern and embossed type printed on a luxurious textured paper. The pattern was inspired by building boards, collaborative relationships and leadership skills. We continue to build their brand using surface patterns to create a unifying element across their myriad of services and offerings.